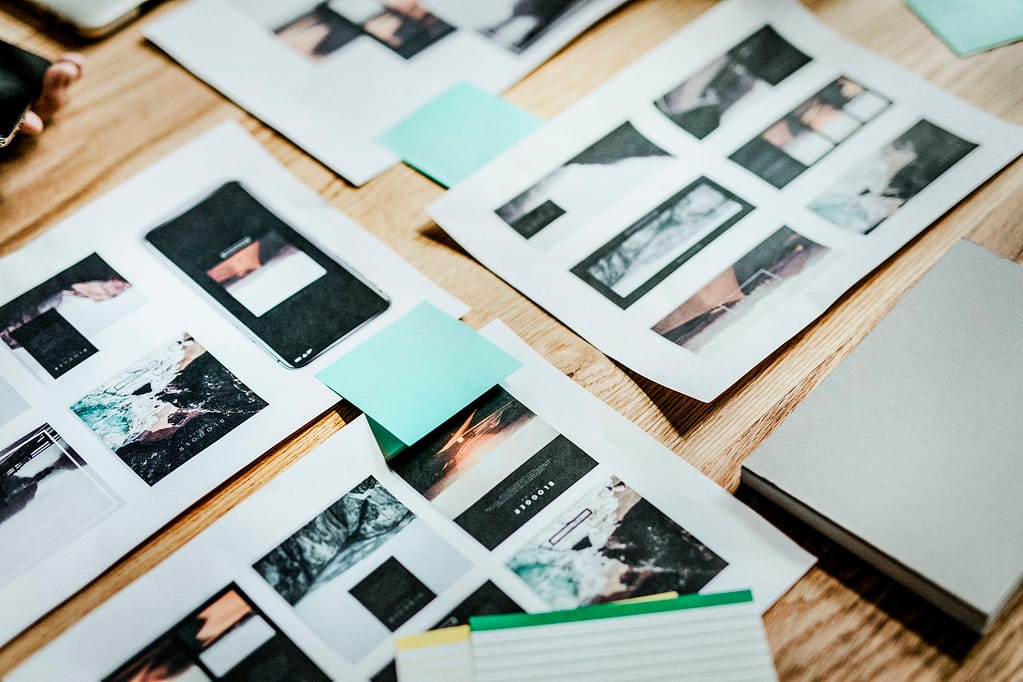 Social media content planning can seem like a daunting task, but it doesn't have to be! There are many benefits to planning out your social media content on monthly basis.
Social media can be an incredibly effective way to reach new customers and grow your business. However, creating engaging, high-quality content can be a lot of work. That's why it's important to have a plan in place! You can maintain post consistency, track social media post analytics, strategize your content with your business goals all while saving time and staying organized!
In this blog post, we will outline a simple process for creating monthly social media content calendars for small businesses. By following these tips, you can ensure that your social media accounts are always up-to-date and full of fresh content. Let's get started!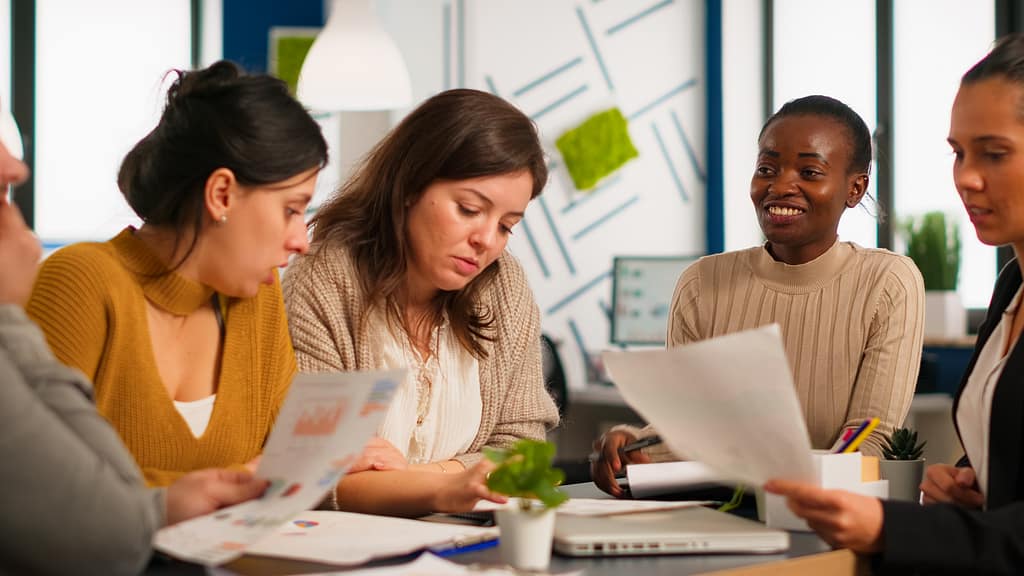 Objectives and TouchPoints for the Month
Maintaining a social media presence is hard when you do it day by day… or hour by hour. It's easy to get lost in the sauce and forget what your end goal was or what message you were trying to communicate. That's why it's important to set some objectives and touchpoints for each month. First, let's talk about social media strategies.
Social strategy is a combination of gathering information on your target customers, measuring how much engagement your current posts are getting- otherwise as known as performance metrics, and your growth strategy moving forward.
Who is the target customer?
Identifying your target customer is super important when developing your social media content strategy. You want to make sure that your social posts are speaking directly to an avatar, on platforms they are most likely to be on.
Let's start with an example…
Let's imagine we are working with a hair salon that just opened down the street. Their primary goal for their social presence is to grow their brand awareness to showcase their new location and gain a bigger clientele.
An example of a good avatar would be a 40-year-old female, mother of 3 with a job in real estate and needs to look best for new and current clients. You should always learn as much as possible about your ideal client such as their needs, wants, frustrations, and fears.
Once you've narrowed down your target customer it's much easier to curate content to that specific person, that will connect with them and make them feel like you understand them. This is how you build trust and support!
What are your business goals for the next month?
Your social media strategy should always be reassessed on a monthly basis- because things change! After completing your avatar, take a look at your business objectives and marketing goals for the month.
You'll also want to develop a content strategy that outlines what type of posts you will be sharing each month. Will you be focusing on blog articles, images, or videos? Are there any specific topics or keywords you'd like to focus on?
The hair salon could share weekly blog posts about the latest trends in hair care, before-and-after pictures of new hairstyles they've done, or tips for how to style your hair at home. They could also share images of their workspace, highlights of the whole team, new products they're using, or people getting their hair done at the salon. As for videos, they could do short tutorials on how to style different types of hair, interviews with local hairstylists, personal interactions with clients, or even day-in-the-life vlogs. You get the idea!
For our hair salon example, growing brand awareness and gaining a bigger clientele are business objectives. They can use social media to post about new products, services, or deals they're offering. They could also run contests or giveaways on their page that would drive more people to their salon.
To give you a little bit more insight on how we do it at Revision Marketing Group- we met collectively as an entire team. We each bring ideas to the table from different social media accounts we follow and show examples and strategic ways we can incorporate them into our own posts.
Having a content strategy in place will help you stay organized and make sure that you are sharing a variety of relevant content on your social media channels.
Get creative and brainstorm some social media goals that you can work on each month that will help support your business objectives.
Content and Branding
Now that you know your objectives and target customer, it's time to start creating content! When creating social media posts, always keep in mind the branding of your business. Sending out a monthly content plan to your team or employees can also be a great way to ensure that everyone is on the same page. This will help to make sure that no one is duplicating efforts and that everyone is sharing quality content.
Brand Kits
It's important to have some general branding guidelines in place so all of your social media posts are cohesive. This includes having a style guide for your visuals (fonts, colors, etc.), as well as tone and voice for your posts.
Your brand's personality should be consistent across all platforms and it should be easy to identify what company or product you are looking at just by glancing at one of their social posts.
The hair salon could use a bright and playful color scheme for their posts, along with light fonts and playful graphics. Their messaging could be encouraging and positive, focused on giving people the best hair day possible. They might even want to consider using emojis in some of their posts to really drive home that fun and friendly vibe!
When creating content ideas, make sure to keep these things in mind:
The established branding you currently have: What colors and fonts are you using on your business cards, t-shirts, website? This should match your social media!
Your target audience: How will you capture their attention on your social channels?
What do you hope to achieve with your social media plan?
The tone and personality of your brand: What does your brand voice and attitude communicate? Is this appealing to your target audience?
These are commonly known as brand guidelines or brand kits. In your branding guidelines, you should make sure it always includes the following:
Fonts: What font do you use for your bold headings versus a paragraph? You should have a maximum of three key fonts that you use for brand consistency.
Logos: What is your primary logo and do you have a trademark?
Colors: What colors do you use on flyers, business cards, or t-shirts? You should have a maximum of five key colors that you use for brand consistency.
By keeping all of this in mind, you'll be able to create content that is on-brand, relatable, and effective.
Creating Graphics
While you don't need to be a professional graphic designer to create great social media posts, there are some basic things to keep in mind when creating visuals.
When creating graphics for your posts, always use high-quality images or graphics. This will help your post look more professional and appealing. Additionally, make sure that all of the text on your image is legible and easy to read. You don't want people having to squint or guess at what your post is about!
If you're not comfortable designing your own graphics, there are plenty of online tools and resources that can help you out. Canva is a free online design platform that makes it easy for anyone to create beautiful visuals. They have templates and pre-made designs for all sorts of social media posts, plus you can create your own designs from scratch. Canva also offers the ability to create a "brand kit" to make sure you're using the same font and colors you have in branding guidelines.
Here at Revision- we use Canva daily for all our Facebook, Instagram, and LinkedIn social posts for both our podcasts and main pages. We find it super helpful since you can tag someone to request approval or more information- making collaboration 10X easier.
Another great resource is Adobe Spark. This is a free online design tool that lets you easily create graphics, web stories, and videos. It's really easy to use and has a ton of templates and customization options.
Both Canva and Adobe Spark also have mobile apps so you can create visuals on the go!
Creating Videos
Video content is becoming more and more popular on social media, and it's no surprise why. Videos are an engaging way to capture people's attention and they can be a powerful tool for storytelling.
If your business wants to start creating video content, there are a few things to keep in mind. First, make sure that your videos are high-quality and well-produced. This doesn't mean you need to spend a fortune on professional equipment, but make sure the audio and visuals are good quality.
Additionally, make sure your videos are concise and to the point. People don't have time to watch long, drawn-out videos, so keep them short and sweet. You can always break up longer videos into multiple shorter segments if needed.
Finally, be sure to include a strong call to action at the end of your video. What do you want viewers to do after watching? Visit your website? Sign up for your email list? Download your app? Make sure it's clear what you want people to do!
Caption Writing
One of the most important aspects of social media is writing great captions! Captions are what will help you to stand out from all of the other content on people's feeds, and they can be a great way to drive traffic back to your website or blog.
When writing a caption, always keep in mind the following:
The image or video you're posting: What is the main point that you want to communicate with this post?
Your target audience: What do they care about? What would resonate with them?
Capturing emotions: How can you make them laugh, think, or feel something?
Am I using a consistent voice?
Including a call-to-action (CTA) in your caption can also be really effective in getting people to take action.
Scheduled Content
If you made it this far- this is the easiest step! Once you've completed all your tasks of creating content. It's time to look for a tool to help you start planning social media.
One of the best ways to make sure that you're always sharing fresh, relevant content is to schedule your posts ahead of time. This can be done using a social media management tool like Hootsuite, Sprout Social, or Loomly. These programs are integrated with dynamic calendars making your very own social media content calendar.
Tools like Hootsuite, Social Sprout, or Loomly allow you to create custom a posting schedule for multiple social channels, so you can tailor it specifically to what works best for each channel. With this tool, you can set a publishing frequency so you're not overwhelming your followers with too much content.
We personally use Loomly and it has been a great tool to see a higher-level view on what posts are going out on each account and what time/date. Loomly is super collaborative friendly making the tagging tool super easy and functional.
When you connect your social media channels to this platform, you will also gather data on what social platforms are performing better, which helps you measure success of each of the platforms. You can track things like relevant keywords, audience engagement, and social ads.
Final Thoughts
Social media content planning for small businesses doesn't have to be hard! There are plenty of great tools and resources available to help you create engaging, high-quality visuals. By taking the time to plan ahead, you'll be able to save time and energy in the long run. And who knows? You may even see an increase in traffic and leads from your social media channels!
If you are looking for assistance with your social media platforms – we can assist! We have a full-service marketing team to help you with your social media marketing strategy. We'll conduct a social media audit on all of your accounts, take a look at your key performance indicators, and manage all your social accounts to keep your audience engaged. If you're interested in hearing more make sure to head over to our contact page!